Feminist Struggles: Individual Emancipation versus Class Liberation
The aesthetics of feminism have never been so trendy! Take the idea that the feminist struggle is one of individual emancipation – in that case, we can be delighted with what we've achieved: Women are conquering top management positions. They are now in the highest positions of politics – we have the first woman of color as the USA's vice president. But are these real victories for the feminist movement that aims for systemic change of society?
The Barricade invites you to a spirited debate between Albena Azmanova, Associate Professor at Kent University, and Maria Cernat, Associate Professor at the National School of Political Sciences and Public Administration and editor at the Barricade. Join us in our effort to see if we are to rejoice in Kamala Harris's individual emancipation or, on the contrary, to see it as the expression of a "failure by success." Because since the '70s we've seen these tragic victories time and again – women are gaining their right to be equally exploited, but not the right to change systemic exploitation. We may have achieved emancipation in relation to men, but not in relation to capitalism. For that to happen, we definitely need to reframe the narrative and rethink the successes that we celebrate.
Our event is open to all those interested in these topics. After a concise presentation made by guest speaker Azmanova and some brief remarks by the discussant, we shall have a Q&A session. We enthusiastically encourage you to join our conversation on February 7, 4 PM EST.
Here are the details to our meeting:
Maria Cernat is inviting you to a scheduled Zoom meeting.
Topic: Feminist Event February 7
Time: Feb 7, 2021 04:00 PM Athens
Join Zoom Meeting
https://us02web.zoom.us/j/81939446020?pwd=UmI2NXRIejl4dlB2RTJVaVBJYXh0QT09
Meeting ID: 819 3944 6020
Passcode: 020757
One tap mobile
+40316301088,,81939446020#,,,,*020757# Romania
+40371700418,,81939446020#,,,,*020757# Romania
Dial by your location
+40 31 630 1088 Romania
+40 37 170 0418 Romania
+1 312 626 6799 US (Chicago)
+1 346 248 7799 US (Houston)
+1 408 638 0968 US (San Jose)
+1 646 876 9923 US (New York)
+1 669 900 6833 US (San Jose)
+1 253 215 8782 US (Tacoma)
+1 301 715 8592 US (Washington DC)
Meeting ID: 819 3944 6020
Passcode: 020757
Find your local number: https://us02web.zoom.us/u/kd7jgCHA0H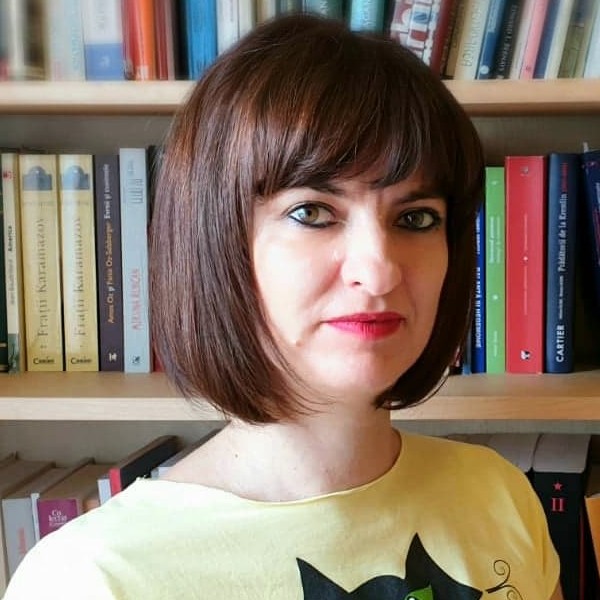 Maria Cernat is a graduate of the Faculty of Journalism and Communication Sciences (FJSC) (2001) and the Faculty of Philosophy (2004) at the University of Bucharest. She obtained an MA from FJSC in 2002 and in 2008 she got her PhD in Philosophy. She is currently a PhD Lecturer in the Department for Communication and Public Relations at Titu Maiorescu University and at the Faculty of Communication and Public Relations, SNSPA. Since 2011 she has published articles on Romanian websites for political debates (CriticAtac, Cealaltă Agendă, România Curată, Gazeta de Artă Politică, etc.).