"Be very careful, especially with me. Yes, absolutely! (That is a threat) in front of everyone. If you open your mouth once again, see what happens," the new head of the regulatory institution said to a journalist in 2017 in response to a question directed at her
The scandalous Betina Zhoteva, who allowed herself to threaten a journalist from The Barricade three years ago, was elected president of the Council on Electronic Media in Bulgaria. Previously, she was a member of the council. She took over the presidency from Sophia Vladmiriova. Zhoteva started her activity as of 9 May 2020.
She was elected with three votes "for" and 2 abstentions. Her own "for" vote turned out to be decisive. She was also supported by the now former president Sophia Vladimirova and Galina Georgieva, a graduate of the Vratsa branch of the University for National and World Economy with a degree in Agrarian Economy and an average GPA of 3.89. Ivelina Dimitrova, who earlier worked in the Bulgarian National Television and was nominated by president Rumen Radev, and Rozita Elenova, nominated by the parliament and a nominee by the Bulgarian democratic center party of Hristo Kovachki, abstained. 
"A very important year is forthcoming; [a year] for us to show the world that media regulation in Bulgaria is independent and very important," Zhoteva said and later quoted by the Bulgarian National Radio. 
The new president of the media council, who assumed the mission to prove the independence of the regulatory institution, joined as an appointee of the former president Rossen Plevneliev. Before, she was speaker for the Bulgarian Ministry of Foreign Affairs, a public relations official in the caretaker government of Marin Raykov, and had earlier held positions in various other ministries within the first cabinet of Boyko Borissov.
In June 2017 Betina Zhoteva behaved unacceptably towards  a journalist during a session of the parliamentary commission on culture and media. In the context of the intention to close Radio Bulgaria (the structure in the Bulgarian National Radio, which prepares broadcasts for Bulgarians abroad and listeners in various foreign languages) Zhoteva received a public question by the Barricade's journalist Kadrinka Kadrinova and was asked to confirm or deny information. Instead of answering, she attacked Kardinova with threats.
"Very careful! But be very careful! So, whoever has tried to create an intrigue with me, has not had a good life. Very careful! But very careful, especially with me," she said. When asked "What does that mean – is this a threat?" Zhoteva responded: "Absolutely. In front of everyone." Seconds later she added: "If you open your mouth again about me, see what  happens."
This is the person who now heads the regulatory institution of the Council on Electronic Media, who pretends to control, among other things, the online media (video with English subtitles):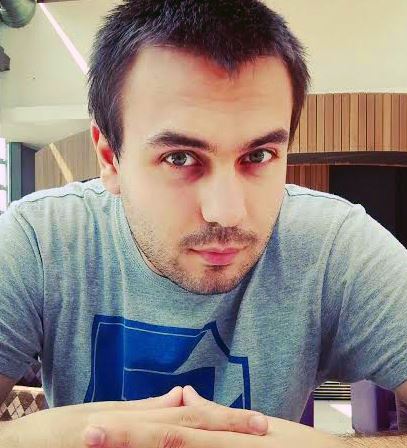 Draganov is a Bulgarian journalist based in Sofia, currently writing for the left analytical platform BARICADA He graduated at the University of National and World Economy in Sofia has earned a BA degree in sociology and an MA in marketing. Since 2012, he has been working as a political journalist for various Bulgarian news outlets i.a. News.bg, BGNES and BiTelevision. As a parliamentary reporter he covered the work of the 42nd and 43rd National Assembly. Co-author of the documentary movie "The Invisible People". The author can be contacted in Facebook– here.