An interview with the Romanian NGO activist Hans Hedrich, who initiated an open letter with actionable measures against the coronavirus crisis
The coronavirus pandemic has brought us all into a situation, where we discuss, almost obsessively, the problems created by this virus. Our lives have been thrown into disarray overnight. What had earlier seemed to us something natural – going out in public – became very dangerous. The pandemic's effects are hard to anticipate and has forced us to wait for worse to come.
That is why it is important for us to look for people who are capable of articulating ideas and solutions in this state of general panic and frustration. What are the best measures that the Romanian state can take in order to fight this crisis?
A few weeks ago, more than 200 specialists contributed to the publication of a detailed document titled "The anti-coronavirus plan", which contains a number of policy proposals – measures that must be taken. This open letter was signed online by more than 2,000 supporters.
What I wanted to do was find out some more details about the way this letter materialized. That is why I discussed with Hans Hedrich – a political scientist and environmental activist, and  one of the initiators of the open letter.
Photo: Hans Hedrich (source: YouTube)
The Barricade is an independent platform, which is supported financially by its readers. Become one of them! If you have enjoyed reading this article, support The Barricade's existence! We need you! See how you can help – here!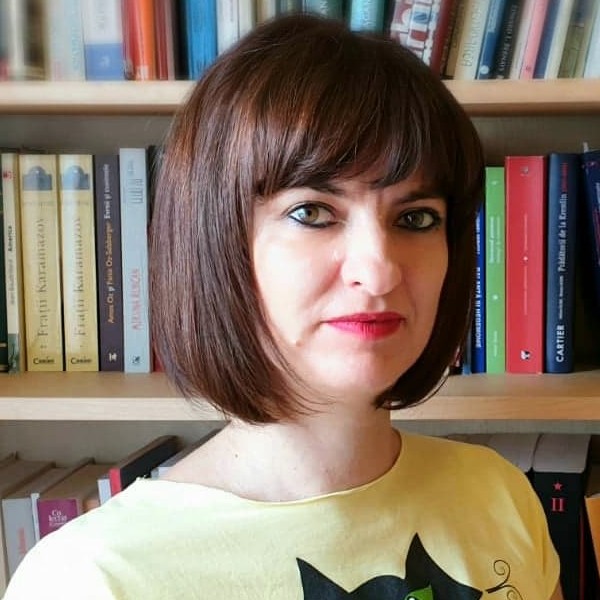 Maria Cernat is a graduate of the Faculty of Journalism and Communication Sciences (FJSC) (2001) and the Faculty of Philosophy (2004) at the University of Bucharest. She obtained an MA from FJSC in 2002 and in 2008 she got her PhD in Philosophy. She is currently a PhD Lecturer in the Department for Communication and Public Relations at Titu Maiorescu University and at the Faculty of Communication and Public Relations, SNSPA. Since 2011 she has published articles on Romanian websites for political debates (CriticAtac, Cealaltă Agendă, România Curată, Gazeta de Artă Politică, etc.).