The right-wing madness in Ukraine is mostly dangerous and sad, but thanks to personages like the infamous 'Eurasian Berlusconi' it sometimes appears comically pathetic.

The former president of Georgia who used to be the great hope of the western world somewhat a decade ago (can anyone still remember the so called Rose revolution?) stepped down in 2012, having left a heritage of taking the art of pro-American puppetry to a new level in the post-Soviet area. Such a skill appeared very useful at the time.
A year later the violent events in Kiev unfolded and as a result right-wing extremists took power in Ukraine and embarked on a wide-ranging set of aggressive anti-Russian policies. The former 'reformer' of Georgia and an experienced American-backed saboteur Saakashvili who at the time found himself unemployed, rushed to fervently support the Ukrainian 'Revolution of dignity'. This landed him quickly in Odessa where – after obtaining fast tracked citizenship – he was appointed as a regional governor and created the Movement of New Forces Party.
It did not take long for him to get into Berlusconi-gangsta-like mode and get just a bit overambitious politically. In 2017 the Ukrainian Prosecutor General Yuriy Lutsenko announced  that he suspected him of committing crime under Part 1 of Article 15, Part 2 of Article 28, and Part 2 of Article 256 of the Criminal Code of Ukraine that is "committing a crime by a group of persons, a group of persons by prior agreement, an organized group or a criminal organization." In other words – gangsterism.
This clash with the oligarchic clans ruling in Kiev soon forced him out of Ukraine and he ended up in Poland. He never gave up despite being stripped of Ukrainian citizenship in the aftermath of what the media called "a dramatic standoff with Kiev". In October last year, with a large group of his supporters (no matter how funny it might actually appear that there are any real supporters of this persona), he forced himself through the Polish-Ukrainian border and apparently was staying there illegally.
Yesterday, 12th of February, Saakashvili was detained and deported to Poland. The Ukrainian border security service's spokes person confirmed immediately that "this person was on Ukrainian territory illegally and therefore, in compliance with all legal procedures, he was returned to the country from where he arrived."
The current clash of clans saga going on in Kiev is so overwhelming for all the major players that the events of last October could possibly even  have been forgotten and Saakashvili would have been left to have his illegal but comfortable stay in Ukraine had it not been for his unrestrained lust for power.
What directly and most likely broke the camel's back, was when on Sunday, February 4th, Saakashvili decided to pump up some pressure in the public sphere in his favour and led a street protest. Marching through the centre of Kiev he made his plans very clear and divulged that within two weeks he would announce a new provisional government and its composition.
It is difficult to say whether he believed that or he just got carried away by his own imagination or if  he had been promised anything by one of the lobbies operating in Ukraine, but surely Petro Poroshenko, the current president, and his colleagues could no longer tolerate such an adventurous and unpredictable potential competitor. They stipulated that they would not send Saakashvili to Georgia, where he would inevitably face prison for all the great "reforms" he accomplished there, but they found another solution equally effective from their point of view. The leader of the Movement of New Forces Party, former governor of Odessa region and ex-president of Georgia Mikheil Saakashvili was  captured at Sulugumi restaurant in Kiev, forced into a chartered aircraft and sent to Warsaw.
Poland had no problem accepting this refugee although his criminal past has been in the public record for years. But Middle Eastern refugees, even children are not accepted. 
What substantially adds to the drama is the video of Saakashvili's detention which he managed to upload on Facebook. – They stormed into the restaurant and threw me in a van. They tried to cover my eyes and tie my hands. The car they put me in circulated around Kiev for a long time. Finally the van arrived at Borispol airport, where they brought the plane. They twisted my hands and forced me into the plane – he writes.

Later on he discussed with journalists via a smartphone held up by one of his supporters. The absurd scene of dozens of microphones around a device emitting barely understandable moans produced at the other end of the line is also a one of a kind scene.

A group of Saakashvili supporters spontaneously gathered for protests in front of the building of the Presidential Administration in Kiev. Around 8 p.m. local time they were dispersed by the police. One person was detained.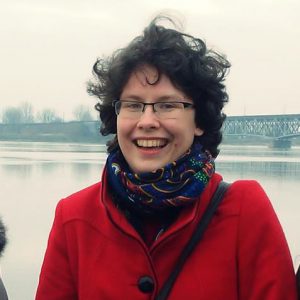 – The situation in Kiev is extremely tense and dangerous and while we are witnessing all kinds of absurd circumstances and events we should not forget that Ukraine today is a powder keg. Regardless of Saakashvili's ludicrous Movement of New Forces 'tent protest' near the Supreme Council another protest settlement was arranged there by the veterans of the so-called 'anti-terrorist operation' in the east of the country which was nothing else but an all-out military assault in response to the separatism of the Russian, Russian-speaking or simply Russia-supportive communities there. It might be difficult to believe, but they really protest against the prevailing oligarchic system in Ukraine and threaten that if they are not heard, they will themselves, as they put it "deal with the dishonest politicians." Pretty much everything is possible and yet another eruption of violence seems almost inevitable – the Polish journalist and expert on Eastern Europe Małgorzata Kulbaczewska-Figat commented for The Barricade.